Serving Albuquerque,
Santa Fe and
Northern New Mexico
505.922.8875 office
505.715.1955 mobile
jmalm@wsxltd.com
812 Villa Guadalupe Albuquerque, NM 87114




Doors and Windows


Windows...
Wsx Ltd installs many different kinds of windows. Generally we are involved in replacement windows whereby we use several different sources, both local and national for the windows we install. We also build our own. Another aspect of window installation is the adjacent frame surrounding the window. Using a standard vinyl window we can build an exterior and/or an interior frame which can greatly change the look and appearance, complementing the style of the house or exterior.
Considerations in choice of windows are the materials they are constructed of, the type of glass, thermal density R value, and upkeep considerations. We have spent much time in refinishing exterior wood clad windows which were never properly sealed and painted and with the southwestern sun this can take its toll. We recommend metal clad windows with a wood frame for the most appealing. They hold up very well to the natural elements while giving the warmth and natural appeal of wood to the interior. Vinyl windows are very durable and have a very good R value but are constrained by the fact that they are only available in White or a very light almond. Metal frame aluminum windows are Olson popular but do not have as good an R value as the others. However, if a thermal break is built into the frames this can make a substantial difference. An advantage of these windows is the availability of colors. These are a popular choice for many home owners due to their cost and relative simplicity of installation. We understand construction and all the products we build or install, and we can assist in determining the right product for you. We're there from the start, to take you through product information and the complete installation process.

Doors…

We install several types of doors, both interior and exterior, wood, metal, vinyl of fiberglass. One of Wsx Ltd's specialties is making custom doors. By custom, we mean custom. There are many door manufacturers that produce high quality doors that we generally don't custom build most door styles. But when the odd doorway comes along that conforms to no general size or style we will make one for it.
Most of our door work involves replacing standard entryway and passage way doors. Quality factory build prehung units are a popular replacement because just replacing the door incurs the problem on insulating. It can often be more time consuming to retro fit a new door into an old frame and finding the proper insulating materials resulting in higher cost and less adequate insulation.
We make our own composite wood pieces to control humidity expansion and contraction as well as movement between the composite elements in the door. Equally important is the frame and threshold and how they insulate the interior space. The structural framing of the wall is also very important. Our considerations primaruly aesthetic are how well the frame can support the door and the hardware used.

WSX Ltd co
General Contractor
Construction and Building Specialties
Cabinetry
Flooring
Hardwood / Laminate
Tile / Brick
Interior Plastering
Custom Doors
Door Installation
Window installation
Woodwork
Kitchen Bath Remodeling
Painting Decorating

Plumbing Electrical Repairs
Concrete Repair Resurfacing
Stucco Fog Coating
Welding Ornamental Structural
Landscape
Planting Plants and Trees
Irrigation Systems

Got a Question? Text me @ 505 715 1955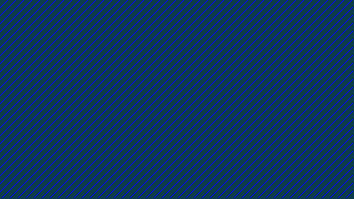 6 panel double pre hung units ready to be finished